It is frustrating to see service businesses are cheating customers in Nepal. Last one week  was one hell of a week for me cause of Worldlink. I have been using UNLIMITED data pack of worldlink since 1 year but last week they told me that Unlimited is not Unlimited. Now, after a week of discussion, I have got my answer i.e. Unlimited = 400GB a month.
Here is the discussion I had with worldlink for a week.
February 11, 2017
It all started with this mail "You have reached the FUP limit – Internet speed reduced"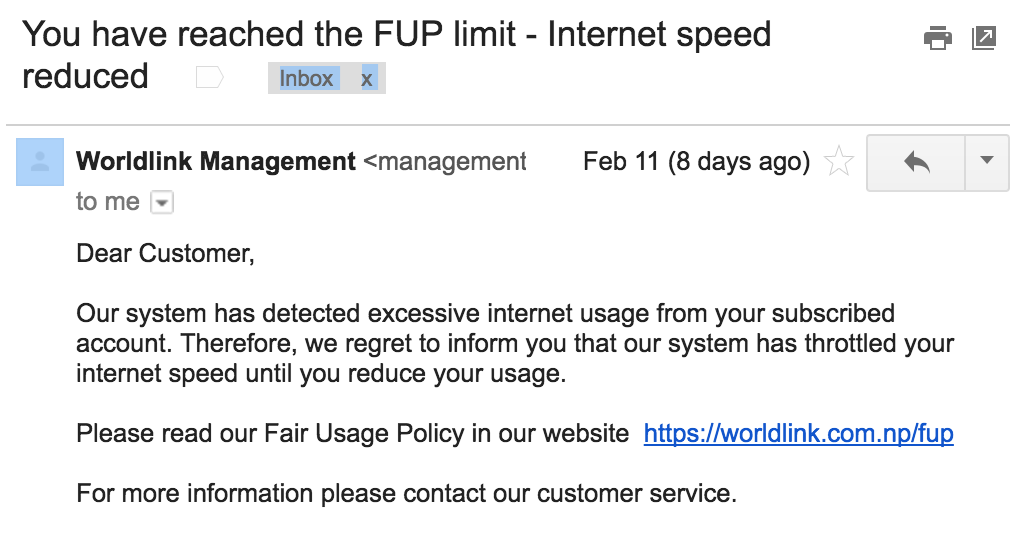 I then contacted their customer support and had this discussion and this is what they had to say.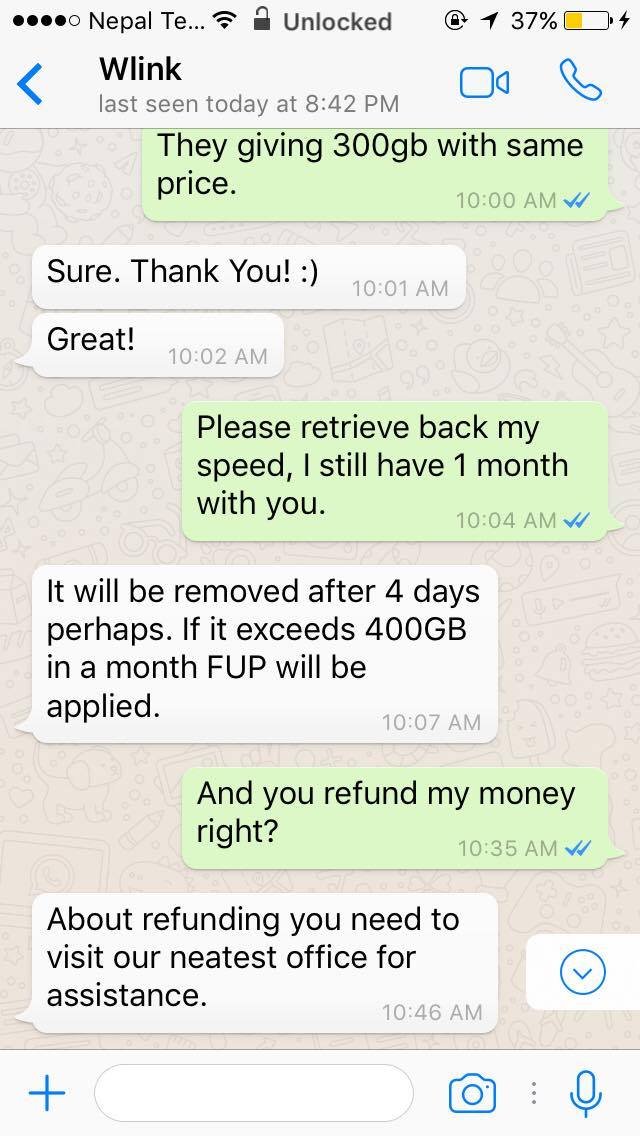 Then I checked their website and they have not mentioned anything about FUP in any of the plans, nor there is any section where you will accept their terms and condition. They just have link of FUP in some corner of the menu.

So this clearly shows that customers are misled with the wrong information of UNLIMTED, nowhere mention directly about FUP.
---
February 12, 2017
We called Worldlink on this day as a new customer enquiring about Unlimited but they said "Unlimited is unlimited no restriction as such". Then I had chat with them again, they clearly said there is no restriction for Unlimited data plan. Screenshot below.
Now they gave me hint that unlimited is 10GB a day.
---
February 16, 2017
I contacted them again and this is what they have to say about Unlimited plan.
Today I checked their website and they have now updated the FUP information in the data plan section, finally, but again without any link to the FUP document, just a static line. I hope they shall inform their customer about FUP while selling it.
Information about FUP can be found in this link https://worldlink.com.np/fup/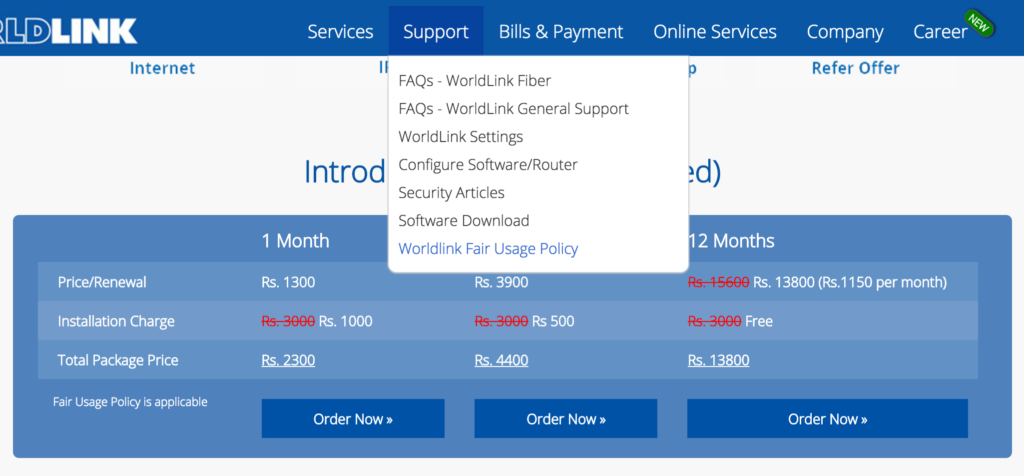 Thank you Worldlink for listening to me.